Super Duplex Steel Tube Manufacturer & Exporter
Most Reliable Dealers & Exporters of ASTM A789 Super Duplex Steel Tube, Super Duplex Steel Seamless Tube, ASME SA790 Super Duplex Steel Tubing, Super Duplex Welded Tubes, Super Duplex Steel Instrumentation Tube, Super Duplex Steel High Pressure Tube in Mumbai, India
ASTM A789 Super Duplex Steel Welded Tubes, Super Duplex Steel Sanitary Tubing Stockholder, ASME A790 Super Duplex Steel Cold Drawn Tubes Exporter, Super Duplex Steel Hexagonal Tube, Super Duplex Steel Bright Annealed Tube, Super Duplex Steel Rectangular Tube Wholesaler
Based in Mumbai, India, Leoscor Alloys is known for its modern, quality and reputable Super Duplex Stainless Steel Tube throughout worldwide. We export and supply high-end Super Duplex Tubing of as per the national and international standards. We endeavor to ensure zero defects in these rust and corrosion resistant plus highly durable Super Duplex Steel Seamless Tubes that we deliver to an Indian and global clientele.
Our Super Duplex Steel Tubes are popularly demanded in the oil and gas industry. Apart from that, they find extensive application in robust wiring solutions, utility and industrial setups, heat exchangers and mechanical and structural components.
Super Duplex Steel Welded Tubes from Leoscor Alloys have a high composition of molybdenum and chromium. This provides for lower thermal expansion and higher thermal conductivity compared to the typical austenitic stainless steels. Other benefits include heavy energy absorption and high tensile strength. We are proud to state that out Super Duplex ERW Tubes are leak-proof, dimensionally accurate and of fine finish. Super Duplex EFW Tubes are also available at affordable prices.
Our Super Duplex Steel Tubing comes in various forms and shapes – round, rectangular, polished, oval, hollow, square and more. Do get in touch with us for your requirement and we'll design a custom tubing solution for you.
ASME A790 Super Duplex Steel Heat Exchanger Tube, Super Duplex Steel Hot Rolled Tubes Supplier, ASTM A789 Super Duplex Steel ERW Tube, Super Duplex EFW Tubes Stockists, Super Duplex Cold Rolled Coiled Tubing, Super Duplex Steel Decorative Tube, Super Duplex Steel Round Tube, Super Duplex Steel Square Tubes Provider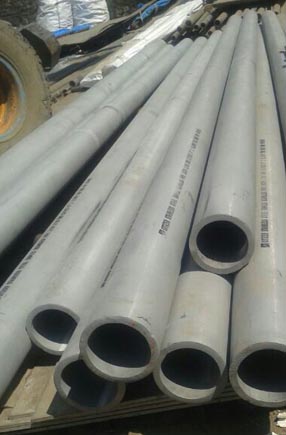 OUR RANGE OF SUPER DUPLEX STEEL TUBES