Super Duplex Steel Pipes Manufacturer & Exporter
Most Prominent Manufacturer & Supplier of ASTM A790 Super Duplex Steel Pipe, Super Duplex Steel Seamless Pipe, Super Duplex Steel Electropolished Pipes, ASME SA790 Super Duplex Steel Welded Pipes, Super Duplex High Pressure Pipes in Mumbai, India
ASME SA790 Super Duplex Pipe Suppliers, Super Duplex Steel Hot Rolled Pipes Supplier, Super Duplex Steel ERW Pipes, Super Duplex Steel EFW Pipes, ASTM A790 Super Duplex Hollow Pipe Stockists, Super Duplex Steel Cold Rolled Pipes, Super Duplex Steel Hexagonal Pipes Provider
Leoscor Alloys has earned a name for itself in the industry of pipes and tubings, fittings, sheets, bars, forgings, and flanges. Thus, superior Super Duplex Stainless Steel Pipes is just one among the vast inventory that comes out of our manufacturing unit. Our Super Duplex Steel Pipes have higher corrosion resistance compared to their duplex counterparts.
The impressive corrosion evading property of our Super Duplex Pipes makes them a great choice for oil and gas (offshore and onshore), petrochemical, construction, nuclear power, and agricultural industries. We provide them in the round, rectangular, oval, hollow, square or polished form depending on individual customer requirement.  Our Super Duplex Steel Welded Pipes are available in different sizes, specifications, and thicknesses.
The entire process from production to transport of our Super Duplex Steel Seamless Pipes is skillfully and professionally handled. This incorporates top quality of raw materials (this piping calls for additional chromium, nitrogen, and molybdenum), application of sophisticated technology, prior testing, zero defects, and affordable pricing. We also stock and export Super Duplex ERW Pipes and super duplex EFW Pipes.
For a product query or to get a custom quote for our Super Duplex Steel Pipes, don't hesitate to reach us. We are just a phone call away.
Super Duplex Steel Welded Pipe, Super Duplex Custom Pipes, Super Duplex Steel Pipes, ASME SA790 Super Duplex Steel Cold Drawn Pipes Exporter, Super Duplex Steel Square Pipe, SAF 2507 Pipes, ASTM A790 Super Duplex Round Pipes, Super Duplex Steel Rectangular Pipe Wholesaler, Stockholder in India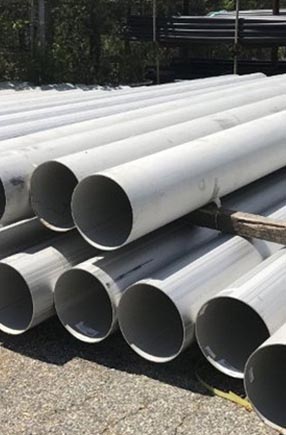 OUR RANGE OF SUPER DUPLEX STEEL PIPES